January 1, 2019
Posted by:

Stephen Johnson

Category:

Vistage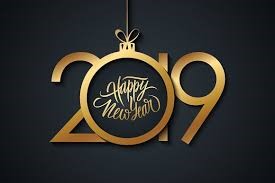 "Cheers to a new year and another chance for us to get it right."

Oprah Winfrey
 ********
"Tomorrow is the first blank page of a 365 page book. Write a good one."

 Brad Paisley, Musician
*********
"The object of a New Year is not that we should have a new year,
it is that we should have a new soul."

 G. K. Chesterton


2018 Through Warped Glasses
At this time of year we get dozens of recaps of what happened during the previous year. Dave Barry is one of my favorite pundits, who never fails to make me smile, grin, and very often laugh out loud.  Try not to smile first thing this year as you read his review of 2018.
Seven Resolutions for All of Us
January 1 brings the excitement of New Year's Resolutions…February 1 often brings disappointment.  Maybe the key isn't more effort, but better resolutions. The President of Vistage Spain offers his own thoughtful resolutions that you may wish to review before making your own. Conor Neill's resolves are about things that he should stop doing and behaviors that don't require enormous sacrifice or will, but can produce big change. Check out his Seven New Year Resolutions in this short article from Forbes.
How Founders Flounder
Many Boomer business owners are looking for the exits…..and for those who are also founders of their firm, orchestrating the hand-off can be particularly difficult. Vistage Speaker and longtime Vistage member Scot Hunsaker has spoken to dozens of Vistage Groups and other C-Level organizations about successfully transitioning their businesses, as Scot himself did after growing his family business by a factor of ten.

In a recent article Scot identifies "The Silent Killer of Founder Owned Businesses" (click the download link at the end of the intro for the full article) and warns "that if you haven't written down your succession plan you don't really have one."
Could one of your goals for this year be to put your succession plan in place?
Getting the Easy Stuff Right
lots of other things that require little skill, talent or energy don't enjoy the priority they should. Could it be that they seem so mundane and easy we can think they don't really matter that much in achieving our larger goals? By themselves, to be sure, they are rarely enough to assure success, but in retrospect we can all trace failures to the little things not done, "the easy stuff," the seemingly unimportant details that lead to failure and could have been foundational elements of success.

Scott Galloway, author of the "No Mercy/No Malice" blog, entrepreneur, author and NYU marketing professor shares an experience he had with a student in his MBA class and the email he sent this person who clearly needed a teachable moment about getting the easy stuff right.  Share it with the young people in your life. 
Days of Disruption – 400 Warby Parkers?
An idea we all could have thought of (but didn't)…..Sell eyeglasses online, direct to consumer (DTC); next thing you know you have a $1.7 billion company called Warby Parker. Same thing for Harry's razor-by-mail company and others. Crazy ideas that were crazy enough to work. 

Everyday items, innovative dis-intermediation and great marketing are the key to these successes.  Warby Parker was built by two students at The Wharton Business School – which school has since gained a reputation for incubating more than its fair share of these DTC companies. One Wharton professor suggests "If you went to your kitchen, your bedroom, your bathroom, your living room, and you went through all the stuff that was in there—it could all be 'Warby-ed".

An INC magazine article examines the phenomenon of over 400 Startups Trying to become the next Warby Parker. Check it out before you  (or your customers) get 'Warby-ed.' 
(Shameless personal note.) Before on-line retailer Amazon started building local brick-and-mortar locations, Warby pioneered the way. When visiting the Queen City, drop by the Charlotte location at 2000 South Blvd. and say hello to the beautiful and talented store manager, my fabulous daughter Sherilyn.(And buy a couple of pairs of glasses.)
ECON RECON – PEOPLE!
People= The Economy: Until there were people, there was no such thing as an economy. Understanding the dynamics of demographics, especially population growth, is key to understanding the economy – but not the only key ingredient. Alex Chausovsky of ITR Economics explains why "Economic Growth is All About People."

Are These Trends Your Friends?: Good strategy is about responding to the outside world.Take a moment to explore what might be headed your way. Vistage Speaker Marc Emmer identifies economic (and other) Trends affecting business in 2019,  including the following:
MAKE IT A GREAT NEW YEAR!