May 28, 2018
Posted by:

Stephen Johnson

Category:

Vistage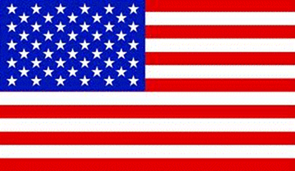 MEMORIAL DAY WEEKEND
"People sleep peacefully in their beds at night only because
rough men stand ready to do violence on their behalf."
Attributed to George Orwell
Author of  "1984"
"Nobody likes to fight.
But somebody has to know how."
Marine Corps Recruiting Poster
 "Heroism is latent in every human soul;  however humble or unknown, they (the veterans) have renounced what are accounted pleasures and cheerfully undertaken all the self-denials – privations, toils, dangers, sufferings, sicknesses, mutilations, life-long hurts and losses, death itself – for some great good, dimly seen but dearly held."
Joshua Lawrence Chamberlain
Union Civil War General
Congressional Medal of Honor Recipient
and President of Bowdoin College
There are many ways to spend Memorial Day.
 Here's how one family is spending theirs.
IQ, EQ and AQ
For decades, the Intelligence Quotient (IQ) was the metric most focused upon in assessing one's chances for success. In the 1990's, the Emotional Intelligence quotient (EQ) took on increasing importance as a predictor of career success. Now comes "AQ".  A short Wired Magazine article provides a good overview of how AQ along with IQ and EQ may become the "three legged stool" for success and the key to the future of work.
Your Keystone Habits
It's been said that our habits are the magistrates of our lives. But too often, breaking old habits is hard, new habits may be unappealing.  Too often the task is so daunting that we give up.
But maybe, you only have to change one habit.
Check out this article from Success Magazine on "Keystone Habits." Maybe finding your Keystone Habit will help the other habits you need to succeed to fall into place.
Effective Referrals
We all know customer referrals can be powerful sources of new revenue, but so can employee referrals of new team members. But like everything in life, there a right and wrong way to elicit suggestions of new hires from your employees. 
Vistage Speaker, author and professional recruiter Eric Herrenkohl has some suggestions that may help your team enlist the kind of people you're looking for. Check out his "5 Insights for Better Hires from Your Employee Referral Program."
BTW, his book, "How to Hire A-Players: Finding the Top People for Your Team Even If You Don't Have a Recruiting Department." should be on every C-Level Executive's Desk.
Econ Recon
Stagnation, NOT!: It may be that the only thing worse that the occasional recession is an economy that never grows such as Japan, and perhaps soon Europe. ITR Economics CEO Brian Beaulieu in a one page blog entry makes the case that, despite the occasional recession, the US is not a candidate for secular stagnation for some very important reasons.
Good Things: Economist Brian Wesbury is optimistic as well. In his latest Wesbury 101 video (4 min) he relates the positive forces that he sees propelling the economy ahead. Find out why he says  The US Acts, Good Things Happen.