June 11, 2017
Posted by:

Stephen Johnson

Category:

Vistage
"Neither a wise man nor a brave man lies down on the tracks of history to wait for the train of the future to run over him."
Dwight D. Eisenhower
Supreme Commander of the Allied Forces in Europe During World War II
and thirty-fourth President of the United States.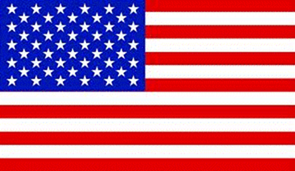 Henry Ford on Steroids
Ford Motor Company's CEO was just replaced, due in no small part to the success of Tesla, which has now passed Ford in market capitalization.
It may be that Henry Ford has been reincarnated in the form of Elon Musk whose next manufacturing triumph may be in making the tools that make the cars themselves.Technology writer Robert X. Cringely summarizes a much longer article referenced in his recent blog post (see link therein) about what Mr. Musk may do next with robots that will make him look like Henry Ford on Steroids and points out some significant implications (not all of them may seem good). No wonder his article is titled "The Robots are Coming!" If you have kids entering the work force, be sure to read this.
Another longer and somewhat more pessimistic view of human's place in an increasingly automated world can be found in the two-year-old video "Humans Need Not Ap ply."For a slightly more optimistic view, here's a TED Talk by Economist Andrew McAfee.
Automation and machine learning are happening, and are happening faster every day. Are you and your company readying yourselves for the inevitable? (See the quote from General Eisenhower, above.)
The CEO and the Five Hour Workday
While we're on the topic of automation, if you're wondering why all the technology hasn't shortened your work day, maybe you need to look at how you're working. One CEO felt that the workday could be cut in half ….and proceeded to do so, This three minute video featuring Stephan Arastol, the CEO of  Tower Paddle Boards  (#239 on the Inc 500 list) provides an overview of what he did to reduce the work day for himself and his team and is described in greater detail in his book. Maybe you and your team can achieve a five hour workday?
Econ Recon: Long Housing, Short Autos; The Coming Crunch…and UK=OK
Homes and cars…two significant areas that are carefully watched by many economists, including Brian Wesbury. Find out why he's "Long Housing, Short Autos."
The Coming Crunch and UK=OK Alan Beaulieu of ITR Economics offers some observation and advice about the generational labor crunch at your company and what to do about it…..and also provides some insights about the economic impact of Brexit and this week's shake up in UK politics and how it might affect the world economy.
Shameless Self Promotion Dept.: Three Reasons to Join Vistage
CEOs who haven't been to a Vistage event or meeting, or don't know a Vistage member may not understand why high performing CEOs belong to this remarkable organization. This short article from the Denver Business Journal shares three compelling reasons from several Vistage members why membership ought to be part of your CEO job description. Let's talk if any of them resonate with you.