September 4, 2017
Posted by:

Stephen Johnson

Category:

Vistage
"No man needs sympathy because he has to work, because he has a burden to carry,  Far and away the best prize that life offers is the chance to work hard at work worth doing."

Theodore Roosevelt
"A hundred times every day I remind myself that my inner and outer life depend on the labors of other men, living and dead; and that I must exert myself in order to give in the same measure as I have received and am still receiving."  
Albert Einstein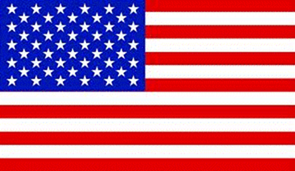 Labor Day 2017
Are You Working For Minimum Wage?
As it is Labor Day Weekend, here's a timely topic: what are you paid per hour? Most managers and executives are paid on salary and/or commission and consider hourly rates as of concern only to those below them in the organization who work for "hourly wages." How well are you really doing?
Legendary Vistage Speaker on Sales and Sales Management Jack Daly would like one minute and fourteen seconds of your time to explore whether you're actually working for far less than you think.   Jack shows you how to figure it out, but it's up to you to get your time back and your hourly rate up by working smarter, not just harder!
The 34X Advantage
Using email and other social media tools are tempting because of the reach and frequency they allow; but most of us understand that much of the time they are not as effective as we would like. 
This short article from HBR shares some research that maybe the most effective approach is more analog in nature. Find out why
A Face to Face Request is 34 Times More Successful Than An Email.
Case Study: If Disney Builds It….Will They Come?
The streaming revolution has thrown every corner of the movie and TV business into chaos. Recently Disney announced it will pull its offerings from Netflix and launch its own streaming service. 
Smart move or not?
 A recent article (warning, this article is a little longer than my usual suggestions) from the Wharton Business School explores Disney's decision. 
It's a great overview of an important business decision
and will get you up to speed on some of the major trends in the entertainment business.
ECON RECON:
Harvey Economics: It's tempting to hope that there might be economic consolation to Houston in the form of all the rebuilding that Hurricane Harvey will require. In his latest Wesbury 101 video, Brian Wesbury explains why this will not be the case by reminding us of the fallacy of the Broken Window;